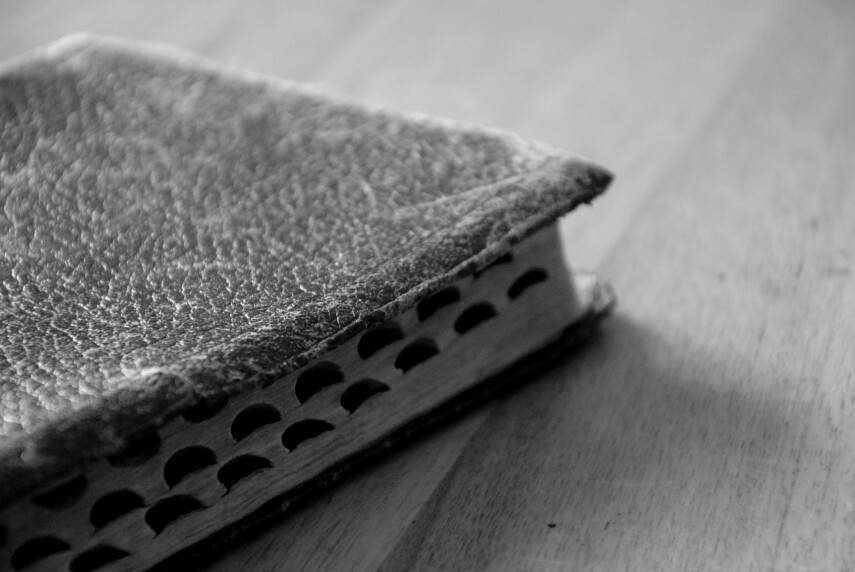 It's so easy to get trapped by desires for sin. They can corner us, pressure us, and basically take over our minds. Your best defense is to proactively pursue joy, pleasure, and above all rest in God's character and promises. They are incredible beyond our wildest imaginations, and yet when we walk through our days not actively remembering God and taking pleasure in Him, we quickly begin to view God as someone else entirely. This leaves the door wide open for sin to seek our deepest pleasure and draw us away in temptation. As you enter 2017, I hope these scriptures and meditations help spur you to remember that your primary calling is to enjoy the Lord. May these help you fight sin and find rescue when you need it most.
Ephesians 2:1-10
God, I'm going crazy with my mind stuck in these sinful thoughts! But though it feels like it takes incredible effort to rip my heart away from desiring this sin and to rip my mind away from fantasizing constantly about it, the truth is that you created this repentance for me already. God, thank you that all I have to do is receive it from you and walk in it. I can rest my way out of this insanity. You have that rest waiting for my right now.

Psalm 23, Romans 8:28
God, when I think about this sin, I believe in my heart that it is incredibly good for me, and I long for it deeply. I feel as though you are keeping from something good when you command me not to desire this sin. But I know the truth, God. You give me only good things, and you never keep me from something that is truly good for me. You are protective and open handed in your love for me. Make your incredible provision for me in Jesus vivid and real to me. Make this Psalm a movie I replay in my mind and in my heart over and over. Lead me to enjoy your loving provision more deeply and trust you when the longing for this sin comes on me again.

Romans 6:1-14
God, it feels as though desire for sin has taken control of me. I feel defeated and helpless. But I know the truth is that Jesus absolutely destroyed sin's power over me, and it can never again command my heart to move this way and that. Only you have that power now. Lead me to rest in your defeat over sin on my behalf. Lead me to say no to sin's control right now and to realize your control.

Romans 8:1-5,31-39; Hebrews 3:13; 10:19-22
God, I have already sinned grievously, and my heart tells me that I am guilty, filthy, and that you are disgusted with me and want nothing to do with me. My heart also tells me that since I've screwed things up so badly, I might as well just go on sinning. But I know that the truth is that you never saw me as disgusting, even while I was sinning because Jesus has fully atoned for me and made me clean once for all time, and nothing can separate me from his love. The truth is that you look at me as though I'd loved and obeyed you forever as your perfect son. The truth is that you grieve incredibly deeply when I sin, and the more I sin, the more I see you as a different god than you really are. I don't want that distance from you anymore, God. I love who you are, and I don't want to be blinded from you by more sin. Lead me to rest in your incredible, never-changing love for me and to reject the lie that I lose nothing by continuing to sin. Lead me to see your love more clearly, and undo the blindness that came from my sinful desire and actions.