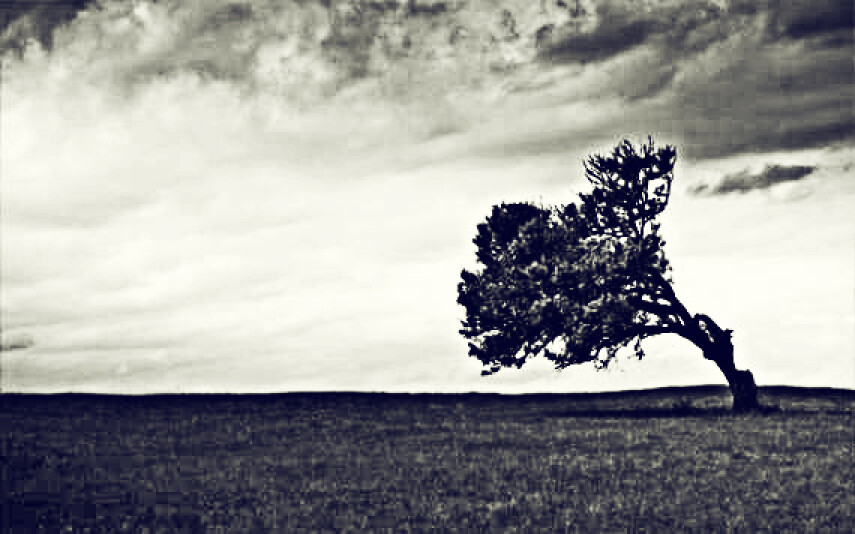 Inevitably, society seeps into the church and causes us to process things unbiblically in ways we don't even realize it. Legacy is no different. This is all the more reason we need adiversity of rescued ones in our local body to better cover our blind spots as we are built together into Christ's fullness, that we will be able to catch when society, not God, has the say in our view of something. One way this has happened so far at Legacy and the church at large is in the area of "small sins." The root problem is either (1) that we don't see God clearly in His Word as He describes our fundamental problem or (2) we don't apply well it to the ins and outs of daily life. I want to take a look at Romans 1 and ask, "What is the worst thing I could possibly do in life?"
Romans 1 begins in a context of God's name exalted in obedience throughout the ends of the Earth: "…to bring about the obedience of faith for the sake of his name among all the nations, including you…" The powerhouse declaration of the gospel lifts our hearts to behold God: "I am not ashamed of the gospel, for it is the power of God for salvation to everyone who believes." But there's another reason even behind this that tells us why this gospel is so worthy of our awe and unashamed rejoicing: "For in it the righteousness of God is revealed." Paul's ministry finds its deepest end in God's display and worship among all nations. The gospel finds its deepest end in God's righteousness being revealed. Romans 1 opens up with the language of display, and it continues throughout the letter.
Why is God's wrath revealed against mankind? Because mankind, "by their unrighteousness suppress the truth." We see display language: "revealed, suppress, known, plain, shown, clearly perceived, …" What was our first sin? We did not honor, we did not thank. God was absent from our thoughts. And what was His first expression of wrath? We were given futile (amounting to nothing) minds now that the only eternal God is absent from our thoughts. We were given darkened (literally, "eclipsed") hearts now that the only light by which we see is removed from us. We were given foolishness so foolish, we boast like idiots, thinking we are wise, now that the only wise God is outside our reach and noticing. Our desperate condition began from us choosing to be absent from Him. His wrath against us is most directly expressed in Him handing us over as captives to His absence, controlled by lusts for creation. Only then do we find ourselves expressing the list of sins at the end of the chapter.
But let's take a look at this list: "They were filled with all manner of unrighteousness, evil, covetousness, malice. They are full of envy, murder, strife, deceit, maliciousness. They are gossips, slanderers, haters of God, insolent, haughty, boastful, inventors of evil, disobedient to parents, foolish, faithless, heartless, ruthless." Do you gossip? Have you disobeyed parents? Are you faithless? Do you envy? Have you boasted? Have you slandered? Do you do these things often? Addiction is captivity to sin, and we all lived as addicts before we were rescued, and we all live in sanctification now, seeing our rescue put down addiction in our daily lives. The point is that big sins are not what society says they are. God has a radically different view of big sin. Look at the harsh disciplines that fell upon Israel because of their grumbling hearts! Do you and I imagine and long for scenarios of a different life, inherently grumbling against what God has chosen to give us in our lives, calling His provision of trials and difficulty ill-intended? How about after a tough night with the kids or a fight with the spouse or roommate?
What is the most damaging thing you and I could possibly do to another human being? The most damaging thing I can do to you is suppress the display of God's glory and true nature, either by acting different than He is (i.e., being a broken image bearer) or by lifting up something else in creation as more worthy of your worship by my own example. All sin iscommunity sin. Personal holiness, while I get what it means, is an oxymoron because holiness is corporate. All sin tears apart your brothers and sisters around you because it defames God, maligns His character, and lifts up other things before Him. Should I spend my night mindlessly watching television like a vegetable, it is not a personal sin, and it is not neutral. As I wake up tomorrow, not having dwelt with God, I am unable to clearly display Him to you, and that is a sin to you. Having spent an hour in front of a mirror hating and fixating on your body image, you do not commit personal sin, you commit community sin because, having fixated on yourself, blind to God, you will not display the true God to your brother or sister. Looking up pornography or engaging a fit of rage toward your friend, you sin against the whole church because you suppress the truth of God's glory to all around you by lifting up idols of sex or self-vindication rather than functioning as one who makes God more clear to everyone around. This is God's view of sin. This is the weightiness of "small sins" and the truth of our addictions to things we refuse to call addiction because they seem fairly innocuous. Seeing the disparity between ourselves and Christ, who is the brilliant reality of who we were created to be, small sin becomes much larger!
We have the big sins at Legacy, and we need to get good at seeing it like God sees it, and at curing it like God cures it. Romans 3, when Christ swoops in and rescues us from captivity under sin by our faith, we see something curious: "But now the righteousness of God has been manifested apart from the law, although the Law and the Prophets bear witness to it— the righteousness of God through faith in Jesus Christ for all who believe." God's righteousness, the risen Christ atoning for many sinners, is revealed, manifested, displayed anew in this gospel! Our rescue is a restoration of God's glory to our eyes and hearts. In 1 Corinthians 1 and Ephesians 1, among many other places, we now see God where we were blind. We now trust Him where we mocked. We now long for Him where we were previously unaffected and preoccupied. Our thoughts revolve around Him where He was previously an afterthought. We are restored to His display, to loving Him from a pure heart, and this rescue is purchased by Christ. In fact, this is precisely how we counsel: a renewed display of God. "This is where you're not seeing God as He really is. This is who God really is. Lift your eyes with me, and shake loose the hindrance that distracts you!"
We need counsel at Legacy. We need it badly. We need it often!